Looking for A new England
Created by Ian Nicholson (@idgnicholson) and Amy Godliman (@acgodliman).
Looking for a New England is a ritual and storytelling game which invites you to discover your own rituals with kith and kin, and celebrate them throughout the year.
You will need:
scissors
a pack of playing cards
some time to focus on the game without interruption
food and drink that can be shared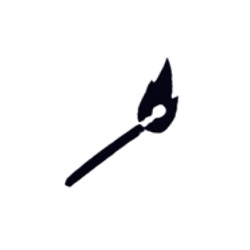 Rituals are all around us, birthdays, funerals, weddings, holidays and we all have them, whether we are aware of it or not. Rituals can be empowering, restrictive, joyous or dull, creative or conservative, but they are all imbued with collective belief. And this is the first thing we ask before all others, belief.
The power of ritual feeds off your belief in it, and this is a chance to discover your own rituals with this small community of people. Believe in the process of discovering them and that belief will breathe life into your rituals.

Everything you need you will find in the guide and the cutouts pack in the link below.
https://bit.ly/LookingForANewEngland